Introducing La Finca Familia...
We are extremely proud to introduce you to our La Finca Familia range of Thai-influenced pastes, cooking and dipping sauces, which will allow you to recreate the aromas and flavours of Andalucia's award-winning La Finca Thai Fusion restaurant in the comfort of your own home.

In our restaurant, we pride ourselves on using only the very highest quality ingredients, and providing a culinary experience of fusion flavours that, we believe, is second to none. This ethos has naturally flowed into La Finca Familia's range of pastes and sauces – all of which have been skilfully prepared with only the finest ingredients to deliver an unrivalled experience for those home cooking enthusiasts who, like us, enjoy a taste of the exotic.

Whether you worship at the altar of the spiciest chillies, or are a slave to the natural sweetness of the coconut, we think that the La Finca Familia range has something that your taste buds will thank you for. Please, enjoy cooking with La Finca Familia's pastes and sauces, experiment with your creations, amaze your family and friends but, most of all, have fun in the kitchen – we know we do!

Much love!

La Finca Familia
Wild Raa-ma Paste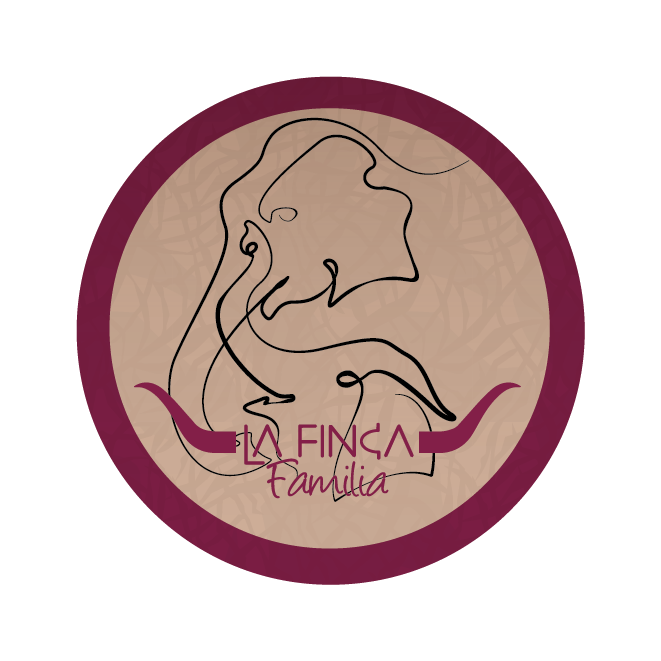 Our "wild" Raa-ma paste is designed to be evocative of one of La Finca Thai Fusion's most popular signature dishes, the Rama. Traditionally served with chicken or tofu, the Rama is unmistakably and immediately identifiable for its delicate blend of red curry heat, coconut sweetness, tamarind tartness and that rich peanut flavour, all married up with the citrus tang of lemongrass, kaffir limes and the gentle bite of galangal root. It is also a very adaptable and versatile curry and responds well to those who like to be creative in the kitchen – use a little Sek-si to turn up the heat, or add a touch of fish sauce to enhance those savoury Thai flavours.
Preparation
250g of Raa-ma paste, when combined with 400ml of coconut milk will produce 2 to 4 adult servings, depending on how hungry you are! For a less rich result, try a light coconut milk, or substitute some of the milk for a complimentary stock.

To prepare your Raa-ma, simply bring the coconut milk/stock mixture to the boil, add the paste, together with your choice of prepared meat, fish and/or vegetables (hint - carrots, broccoli and courgette work particularly well), cover and simmer your curry until the meat/fish is properly cooked through. Serve with fluffy white rice – preferably Jasmine if you have it!
Ingredients
Onion, garlic, peanut, red curry paste (dried red chillies, garlic, shallots, lemongrass, galangal, kaffir lime peel, coriander, cumin powder), tamarind, coriander, lemon, sugar, salt.
Nutritional Values
| | | |
| --- | --- | --- |
| Energy | 984 | kJ/100g |
| Energy | 235 | kcal/100g |
| Fat | 14,2 | g/100g |
| Saturated Fat | 9,1 | g/100g |
| Carbohydrates | 17,8 | g/100g |
| Sugars | 15,9 | g/100g |
| Proteins | 9,1 | g/100g |
| Salt | 2,3 | g/100g |
Sek-si Sauce
We think our Sek-si sauce is… well… the clue's in the name as to what we think of it! It's super sexy, it's super hot and it BITES… super hard! Whether you are a fan or not, it is impossible to think about Thai-inspired cuisine, without acknowledging what those innocuous-looking, brightly coloured little fruits that are chillies, bring to the flavours and cooking styles of southeast Asia. The heat in traditional Thai recipes often comes from the diminutive Birdseye Chilli, often referred to as "Thai Chilli" or "Thai Pepper".

La Finca Familia's Sek-si is not a typical Thai chilli sauce but is, itself, a creation borne of fusion and the blending of several different varieties of chillies including Birdseye, Scotch Bonnet and Habanero, together with the lesser heat of garlic and the natural smokiness of paprika. As our chilli blends are seasonal, regular aficionados of Sek-si may notice subtle, shifting differences in its flavour from time to time, but one thing will always remain reassuringly constant – the chilli heat that Sek-si can bring to any dish.

Use
Use Sek-si VERY sparingly on its own as a fiery dipping sauce, or add a little to your Raa-ma, or anything else you might be cooking (according to taste), for an intense chilli kick.

Our Sek-si is not just fiery, it's also versatile – you don't have to eat it from the jar (like Damon does!). Try adding a little to some natural yoghurt, or coconut paste, to lessen the burn while savouring the delicious flavour of our seasonal chilli blends.

Remember, proceed with caution!!!
Ingredients
Water, sugar, tequila, variety of spicy chillies, cayenne pepper, paprika, garlic, vinegar, acidity regulator (acetic acid), salt, modied maize starch, xanthan gum stabiliser.
Nutritional Values
| | | |
| --- | --- | --- |
| Energy | 347 | kJ/100g |
| Energy | 82 | kcal/100g |
| Fat | <0,5 | g/100g |
| Saturated Fat | <0,5 | g/100g |
| Carbohydrates | 16,4 | g/100g |
| Sugars | 15,1 | g/100g |
| Proteins | 1,2 | g/100g |
| Salt | 0,86 | g/100g |
Bold Pan-an Sauce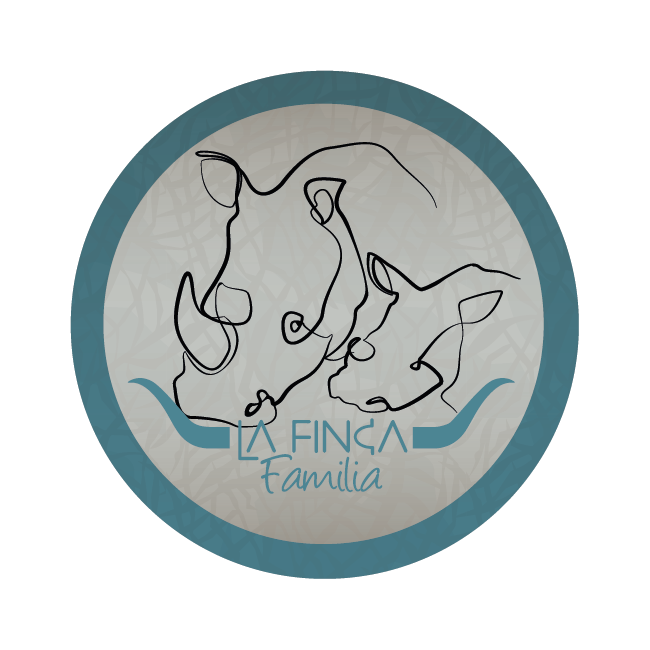 Our "bold" Pan-an cooking sauce allows you to recreate not only one of La Finca Thai Fusion's most regularly-ordered dishes, but one of the most popular Thai curries that is eaten the world over, the Panaeng curry. Believed to hail from the south of Thailand, the Panaeng curry's origins can be traced back to Thailand's Muslim community, and is notable for being a rich, thick curry made with red chillies, lemongrass, galangal and peanuts, which delivers something of a sweet and sour taste. Traditionally prepared with beef, Panaeng curries are equally delicious when prepared with chicken, prawns, fish or aubergine.

La Finca Familia's Pan-an takes all the effort out of creating the perfectly-balanced Panaeng-style curry – we have spent hours slaving away in the kitchen, so that you will never need to! Combining rich coconut flavours with savoury red peppers, crunchy onions, sweet cherry tomatoes, fragrant basil, citrusy kaffir lime and salty fish sauce, we have created a cooking sauce that perfectly conjures up the colours, aromas and flavours of Thailand.
Preparation
Cooking with Pan-an could not be easier – simply add to your choice of cooked meat, fish or vegetables (hint- carrots, chunky red pepper and string beans are a great starting point…you could even add pineapple or extra peanuts if you like!), bring the sauce to a gentle simmer and serve your Pan-an piping hot with fluffy white rice, preferably Jasmine. You can always turn up the heat, should you wish, with a little Sek-si (or a lot!).
Ingredients
Coconut milk, coconut extract, water, emulsier (E435), sugar, salt, garlic, olive oil, red curry paste (dried red chillies, garlic, shallots, lemongrass, galangal, kaffir lime peel, coriander, cumin powder), red pepper, onion, cherry tomato, basil, lime leaf, fish sauce (anchovy).
Nutritional Values
| | | |
| --- | --- | --- |
| Energy | 1078 | kJ/100g |
| Energy | 261 | kcal/100g |
| Fat | 24,2 | g/100g |
| Saturated Fat | 22,5 | g/100g |
| Carbohydrates | 6,6 | g/100g |
| Sugars | 6,2 | g/100g |
| Proteins | 3,0 | g/100g |
| Salt | 1,8 | g/100g |